An in-detail narrative explanation of how football began to increase its following in India from every four years to every weekend, by Kashif Nawaz.
Talking about the 1994 World Cup Final: –
Growing up in the Indian subcontinent, I have very vivid memories of watching the Football World Cup 1994 final, Brazil vs Italy. Roberto Baggio missed a penalty and the Sambas go on the make history. Waking up at 4 o'clock in the morning shows the passion and love for the beautiful game which every supporter feels.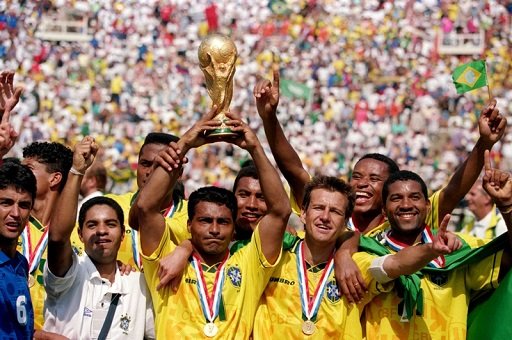 It was very clear while growing up, that even though, India was not playing the World Cup, we were unanimously divided between supporting Brazil or Argentina. The giants of the game. The two teams which symbolized football. They made the beautiful game for what is today. We can remember the legends who played in that era, from Pele to Maradaona to Ronaldo, Rivaldo and Roberto Carlos and Batistuta.
How club support of various leagues evolved in the country (Post 1998 WC): –
During those times, people had not heard of Manchester United or Real Madrid or Bayern Munich or Juventus. Watching weekend football was just unheard of and we were busy with cricket as it offered plenty of entertainment. It offered us a deeper sense of thrill and more importantly, a reason to support your country rather than cheering for a country thousands of miles away.
Come the 1998 FIFA World Cup final! The world was awed by France. Zinedine Zidane stuck two powerful headers to send reverberations across the footballing world. Brazil, the giants of the footballing world, the team which had been unequivocal and who was destined to win was left shell-shocked. People then started realizing the impact of European football and its influence.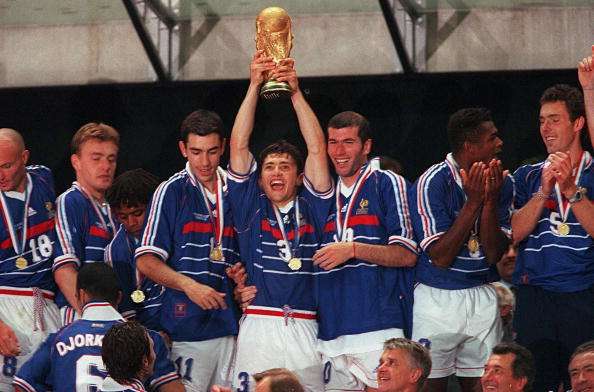 Suddenly, football was becoming something exciting and not something that you only watch every 4 years. The growing youngsters were suddenly exposed to the European style of play. The long passes, the tactical formations and descriptions of the game; the feverishness which came with every weekend of supporting "your" club.
And slowly, teams like Manchester United, Liverpool, Bayern Munich, Barcelona, Real Madrid, AC Milan became more common on the lips of growing youngsters. A new generation of players like David Beckham (from England which had won the "World Cup" only once-back in 1966"), Ryan Giggs, Paul Scholes were becoming more popular than the other wizards of football. And hence, it began the cult following.
2002 FIFA World Cup and onwards:
Brazil beat Germany 2-0 in the 2002 World Cup final. Ronaldo scored, Oliver Kahn, the German keeper who had been error-less suddenly conceded 2 goals. But, this was something different. Germany had shown a different style of play; something exciting and something different which was winning the hearts of people.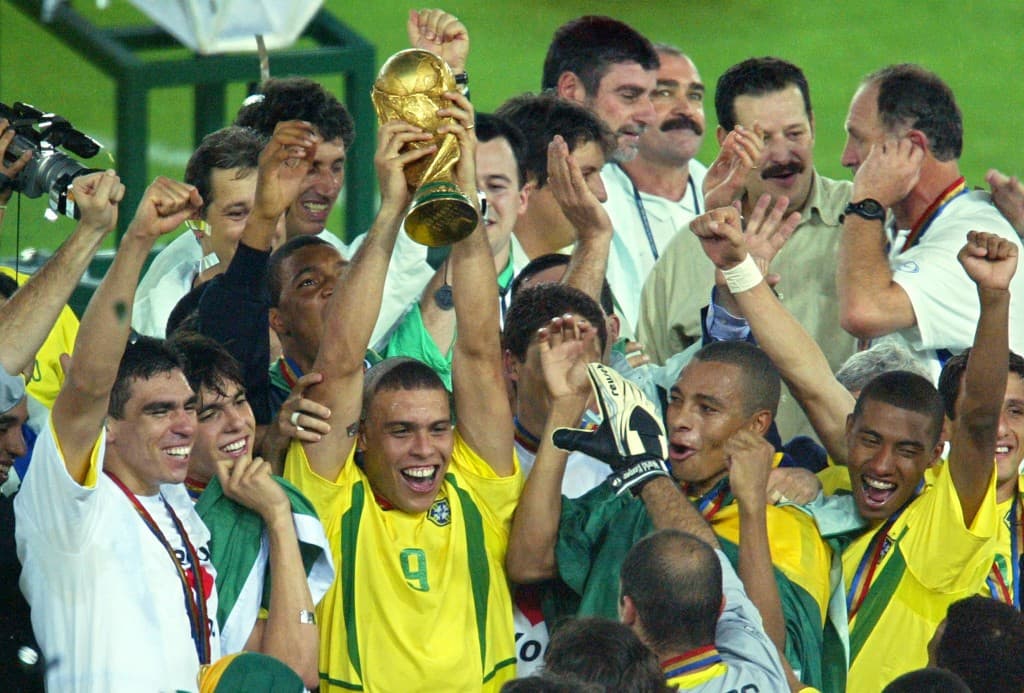 Suddenly, European teams began to be favourites of everyone. Germany, Spain, Italy, England, Portugal. Croatia (which came 3rd) in the 1998 world cup had Davor Suker for the Golden Boot award. Watching European football, understanding its jargon, the emphasis on the tactics, formations and organization became the buzzword in coaching circles, in school and college level games, and of course, the discussion points over tea and coffee with friends.
You had to choose a club and be loyal with it (at least try to be). No matter, how badly your team performed in the current match day weekend, your unwavering support and loyalty had to be worn like a badge of honour and had to be defended against familiar foes.
The Narrative continues:
Now there is a remarkable change which happened. Not because the shift in the football strategy and tactics went from Central/South America to Europe, but the fact that even though your supporting team lost, it was not all over. It was disheartening but not the end of the world.
And it's not always about winning. It's about being consistent, accepting defeat and then bouncing back. Qualities worth imitating. Resilience, patience and perseverance. Slowly, this created a cult of almost all the "big-name" clubs, all across the world. Of course, we tend to have regional distributions which seem to favor language/colonial influence (or any other reason), but nevertheless this new spirit of competition was infectious and caused a global pandemic in the footballing world.
Names like Cristiano Ronaldo, Lionel Messi, David Villa, Buffon, Frank Lampard, Steven Gerrard, Iniesta were becoming more and more common. It was not like the old times when you heard these names in 4 years and then revisited them at the next World Cup.  These were names which being constantly mentioned, talked, discussed and analyzed about almost every weekend across all the comers of the globe.
And suddenly, European football had become something to follow and watched by a true footballing fan. The era of European domination of the beautiful game had begun. 2006 WC was won by Italy, Spain in 2010 and Germany in 2014.
Conclusion:
With the current world cup going on, and judging by the performance of the teams from Central/South America, it looks like this could well be another European team which could go all the way. Football has finally returned to where it originally started.